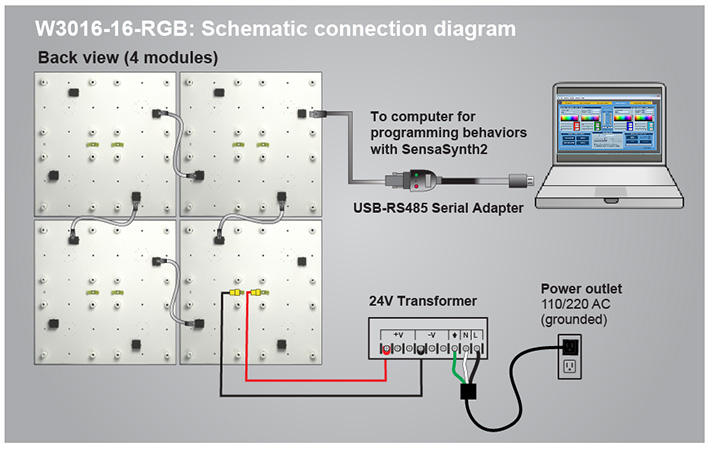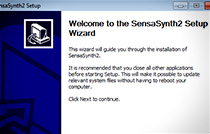 1. Install
the SensaSynth2 software onto your Windows PC or laptop. The latest installer can be found here.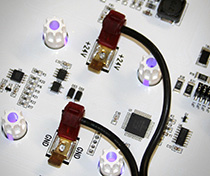 2. Power on
your correctly-configured Sensacell Panel assembled from one or more W3016-16-RGB modules. For help with Installation and Hardware Configuration of a Sensacell Panel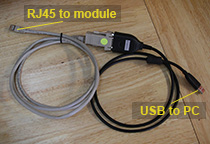 3. Connect
your PC to the Sensacell Panel using the SensaComm USB Adapter. The USB terminal goes into a USB port on your PC, the RJ-45 Terminal into any open port on any module in the assembled panel.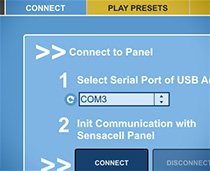 4. Open SensaSynth2
identify the correct serial port used by the SensaComm USB Adapter using the pop-up menu, and click the Connect button.