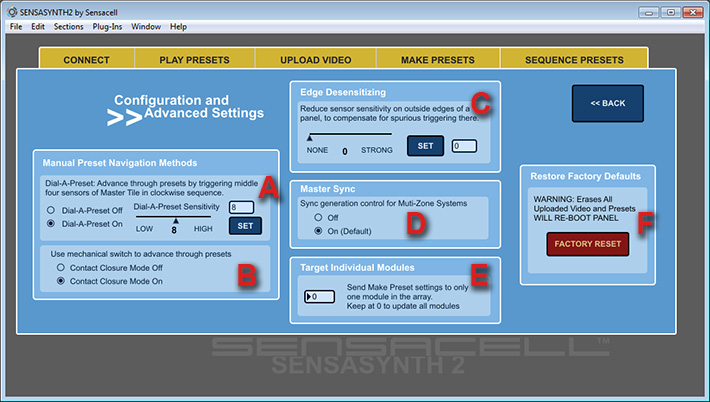 The Connection Sequence
The first step to configuring your Sensacell panel with SensaSynth2 is to establish communication between the software and the panel. First make sure that your panel is powered on and the SensaComm USB adapter is in place (see Setup). Then follow these steps to get started.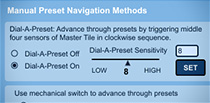 A.
Preset Advance Through Dial-A-Preset

B.
Preset Advance Through Contact Closure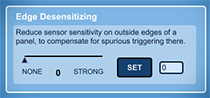 C.
Edge Desensitizing

D.
Master Sync

E.
F.
Factory Reset